[Total: 4 Average: 2.5/5]
Controlador Universal de paquetes para tarjetas de red Realtek Supporting protocolo Ethernet 10/100/1000 Mbps para cualquier sistema operativo Windows de 32 bits y 64 bits.
El paquete incluye los controladores para el chip  incorporado en la tarjeta de red placa base, tarjeta de red y controlador de interfaz PCI, PCI Express y el protocolo USB Ethernet, Fast Ethernet y Gigabit Ethernet tipo de cooperación de datos, respectivamente, 10 Mbps, 100 y 1000.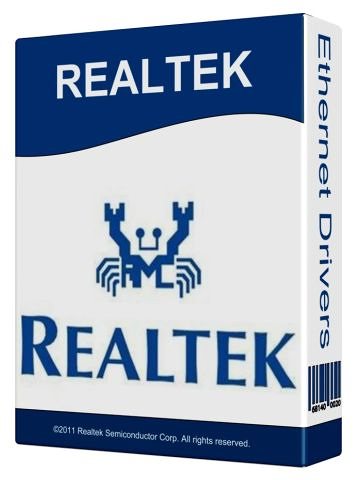 Realtek hace  mucho tiempo se ha establecido como un productor de chip para los dispositivos fiables y exigentes para la PC. Los productos de esta empresa están principalmente destinadas a usuarios domésticos y rangos de precios medio-bajo. Sin embargo, gracias al apoyo de la tecnología corporativa como PXE, destinados para su descarga desde la red sin un disco duro o 802.3g o agregación de enlaces estén bien asentado en el uso profesional en varias empresas.
Los productos de Realtek más destacados son los controladores Ethernet 10/100/1000Mbps, con una cuota de mercado mundial del 70% a partir de 2003, y los códecs de audio AC97, con una cuota de mercado del 50%, concentrado principalmente en el segmento OEM de chips en placa madre del mercado del audio.
Actualmente los Realtek ALC850 y Realtek RTL8139 son los favoritos del mercado OEM, ofreciendo precios bajos por las prestaciones básicas. Las tarjetas de red basadas en el RTL8139 son apodadas "crab cards" (tarjetas de cangrejo) en Taiwan, refiriéndose a la similitud con un cangrejo del logo de Realtek
SOPORTE PARA LOS SIGUIENTES CHIPSET
Ethernet Chipsets
RTL8100B(L), RTL8100C(L), RTL8101L, RTL8139C(L), RTL8139C(L)+, RTL8139D(L), RTL8100(L), RTL8130, RTL8139B(L), RTL8111, RTL8111B, RTL8111C, RTL8111CP, RTL8111D, RTL8111DP, RTL8111E, RTL8111F, RTL8168, RTL8168B, RTL8168C, RTL8168E, RTL8411, RTL8110S, RTL8110SB, RTL8110SB(L), RTL8110SC, RTL8110S-32, RTL8169S, RTL8169SB, RTL8169SB(L), RTL8169SC, RTL8100, RTL8100B, RTL8100C, RTL8101L, RTL8130, RTL8139C, RTL8139C+, RTL8139B, RTL8139D, RTL8100E, RTL8101E, RTL8101E, RTL8102E, RTL8102E-GR, RTL8103E, RTL8103T, RTL8105E, RTL8401, RTL8401P, RTL8402, RTL8002, RTL8009, RTL8012, RTL8019AS, RTL8029AS
INFORMACIÓN TÉCNICA
Multilenguaje | Freeware | 69.33 MB | Ethernet | Drivers Control | Realtek | x32-Bits/ x64-Bits
ENLACES DE DESCARGA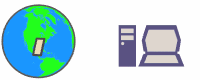 Descargar Realtek Ethernet Drivers v8.034.0617. Controlador Universal
UPLOADED |
Win10 Auto Installation Program
v10.014
Win7 and Server 2008 R2 Auto Installation Program
v7.105
Win8, Win8.1 and Server 2012 Auto Installation
v8.051
WinXP and Server 2003 Auto Installation Program
v5.832
Vista and Server 2008 Auto Installation Program
v106.13
Auto installation program (Support Win98SE/WinME)
v5.708
.
PASS para Descomprimir con
WinRAR
5+
www.tecnoprogramas.com
.
Descarga Realtek HD Audio Drivers (x32 / x64 BITS). Todos los Windows
WEB DEL DESARROLLADOR