Enciende, apaga, reinicia y más control para el PC
Auto Power-on and Shut-down es un programa que te permite apagar y encender según la frecuencia que desees, permitiéndote configurar múltiples reglas y combinaciones, que podrán ejecutarse de manera diaria, semanal y mucho más. Ya no necesitas encender tu ordenador a mano nunca más. Este programa lo "despertará" a la fecha y hora que le digas.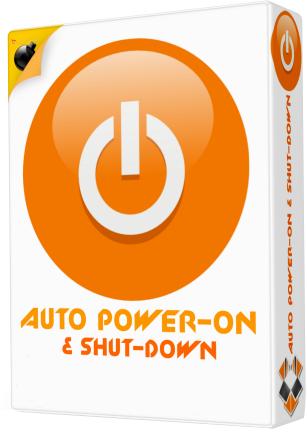 Con Auto Power-on and Shut-down podrás despertar, suspender, reiniciar, hibernar, apagar, cerrar sesión, bloquear el equipo, apagar el monitos etc., según las reglas configuradas ya sea de manera diario, semanal, mensual, anual o cuando se cumpla determinada condición o condiciones.
De igual manera puedes especificar que el PC ejecute una serie de tareas a una hora determinada, ya sea abrir un archivo, ejecutar o cerrar programas, mostrar mensajes o reproducir sonidos.
También permite hacer lo inverso, es decir, programar el sistema para que se apague automáticamente a una hora específica.
Multilenguaje | Español | 1.10 MB | Medicina Incl. | Windows Xp/ Vista/ 7 / 8/ 10 | x32-bits y x64-bits