[Total: 10 Average: 4.7/5]
En ocasiones hasta un potente antivirus es insuficiente en la lucha contra los virus, sobre todo cuando se ha hecho con el control de tu sistema operativo y hace imposible su inicio o cuando lo hace los errores y desperfectos asoman por doquier, para estos casos hay que echar mano de un Antivirus de Rescate, hoy te hablaremos de Kaspersky Rescue Disk.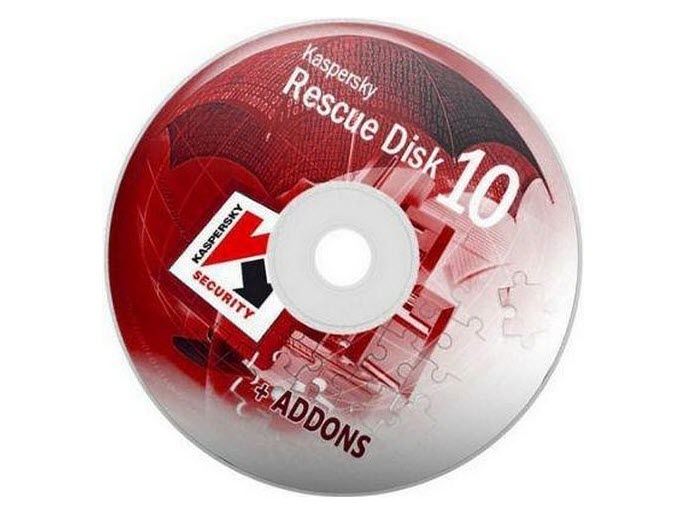 Kaspersky Rescue Disk analiza tu ordenador y lo limpia sin arrancar Windows, para ello utiliza el motor de Kaspersky Antivirus para escanear tu disco duro y eliminar cualquier rastro de virus, troyanos o gusanos que se alojen en él.
Existen dos variantes o presentaciones de la herramienta una es descargando la imagen ISO y otra es descargar el ejecutable (.EXE) que copiaremos a un Pendrive o USD para bootear el Ordenador desde el.
Para utilizar Kaspersky Rescue Disk debes "grabar" o "quemar" el archivo ISO descargado en un CD, empleando algún programa que soporte este formato, te recomendamos emplear CDBurnerXP, ImgBurn.
https://tecnoprogramas.com/kaspersky-antivirus-free-el-mejor-antivirus.htm
Otra alternativa en caso tal que vayas a utilizar la utilidad frecuentemente ya sea por su rapidez o porque quieras ahorrarte la utilización del CD es emplear un Pendrive o memoria externa para crear estas unidades, a propósito he creado una entrada donde explico en detalles los pasos a seguir, puedes consultarla en Guía para Crear USB Instaladores de Windows y Otros Sistemas Operativos con Rufus.
Requisitos del Sistema
Su computadora deberá cumplir los requisitos siguientes para utilizar Kaspersky Rescue Disk:
Requisitos Generales:
Requisitos de Hardware
1 GB available hard drive space
CD/DVD-ROM
Internet connection
Computer mouse
Internet Explorer 8.0 and higher
Windows Installer 3.0 and higher
For netbooks:
Intel Atom 1.6 GHz processor or a compatible equivalent
Video adapter GMA950 or higher
Screen resolution 1024*576 or higher
For correct display of the product interface, standard screen resolution no less than 800?600 pixels is recommended.
Kaspersky Rescue Disk 10  no es compatible con RAID.
Requisitos del Sistema Operativo
Microsoft Windows XP Home Edition SP2
Microsoft Windows XP Professional SP2 (32/64 bit)
Intel Pentium 300 MHz or above
256 MB available RAM
Microsoft Windows Vista Home Basic (32/64 bit)
Microsoft Windows Vista Home Premium (32/64 bit)
Microsoft Windows Vista Business (32/64 bit)
Microsoft Windows Vista Enterprise (32/64 bit)
Microsoft Windows Vista Ultimate (32/64 bit)
Intel Pentium 800 MHz 32-bit (x86) / 64-bit (x64) or above
512 MB (32-bit) available RAM
Microsoft Windows 8 (32/64 bit)
Intel Pentium 1 GHz 32-bit (x86) / 64-bit (x64) or above
1 GB (32 bit) / 2 GB (64 bit) available RAM
Microsoft Windows 10 (32/64 bit)
Intel Pentium 1 GHz 32-bit (x86) / 64-bit (x64) or above
1 GB (32 bit) / 2 GB (64 bit) available RAM
Más Información de Kaspersky Rescue Disk
Kaspersky Rescue Disk es un CD de arranque que permite bootear (arrancar) la PC usando una versión reducida de Gentoo Linux. Esto es, no se inicia Windows, sino que primero arranca el sistema Linux y luego se ejecuta el Kaspersky Antivirus que nos permite escanear todos los archivos en todos los discos que tengamos en nuestro sistema. Como Windows no se inició, ningún virus puede ocultarse ni protegerse del escaneo…
Kaspersky Rescue Disk puede eliminar virus, troyanos, gusanos y otros programas maliciosos similares, como antivirus Kaspersky Desktop. Y mucho más, cualquier equipo con CD ROM puede realizar disco de rescate Kaspersky para escanear su disco duro de la computadora, que es totalmente independiente del sistema operativo instalado. Sin embargo, Kaspersky Rescue Disk tiene limitación o desventaja que las definiciones de virus no se puede actualizar. Esto significa cualquier actualización de definiciones de virus de Kaspersky requieren la descarga de disco de arranque completo y grabar en un CD nuevo…
Kaspersky Rescue Disk – Capturas de Pantallas
Información Técnica
Freeware | ISO | USB Tool | Multilenguaje | English | Multi-plataforma | x32-bits y x64-bits
Enlaces de Descargas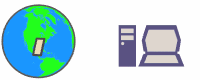 Página del Desarrollador